When I shared a few pieces from my latest Zara order the other day on Instagram stories, you guys immediately asked for the details and a haul, which I'm happy to deliver today! I place a big Zara order every once in a while because I just love their collection, and I never really know how everything is going to work out. This time my success rate was pretty standard... I ordered 7 things and I think I will be keeping three!
I love Zara because I can always, always find something I love. The prices and styles are great, whether I'm shopping for a dress for an occasion, a fun piece or basics, jeans, shoes, accessories, etc! Most of their clothes fit so well and true to size for me. However, I think their website is so annoying, and it is kind of time-consuming to get through it all. But honestly... what else do I have to do? Their shipping is fast and free and simply put, Zara is just one of my favorite retailers, time, and time again.
Zebra Print Cardigan - Medium
Introducing: the cutest, best fall sweater you didn't know you needed, pictured above. And I have really bad news... it is already sold out. Omg. I ordered this so randomly and it couldn't be cuter. I really hope it comes back because I know so many of you were hoping to snag it, too! It's a bright, red-ish orange hue in person and feels so nice. You don't even have to wear a bra with it if I don't want to! I mean, I probably will, but you wouldn't need to if that's how you roll. It's just so cute with jeans or would even be cute over a dress or unbuttoned a little with shorts while it's still warm.
Short Pocket Denim Dress - Medium
I wanted to love this so badly because I got it for just $20, but I think it just was too short and slightly too tight as someone with a larger chest. Maybe I should've just sized up? It's a super cute dress, just didn't look right on me.
I bought these because I thought they were so cute, but didn't realize until they came that most of them are cuffs and not pierced earrings. Cuff earrings just aren't my truth so I'll be returning these
Ribbed Tank with Tie - Medium
Love this little tank! I personally have to wear a strapless bra with it because it's pretty thin, but that's just personal preference. I think the tie is so cute and it's the perfect length to tuck in or leave out. If you are in-between sizes, size down.

Ripped Bootcut High Rise Jeans - 6
Um, hello, jeans of my dreams. Super high waisted, tight in all the right spots, distressed knees... they are super long (I'm 5'6 and a half!) but it's totally a vibe. You could cuff or cut them if that's more your style, too. They are just so comfy and SO COOL. They are called wide-leg jeans on the website, but to me, they are more of a boot cut... they really just go straight all the way down and aren't that wide in comparison to other pairs I've worn... but I will warn you, they're a bit of a commitment. Like, there is a lot of denim involved and they are slightly over the top. But I'm not saying that's a bad thing!


This looks like the same pair without the knee rips.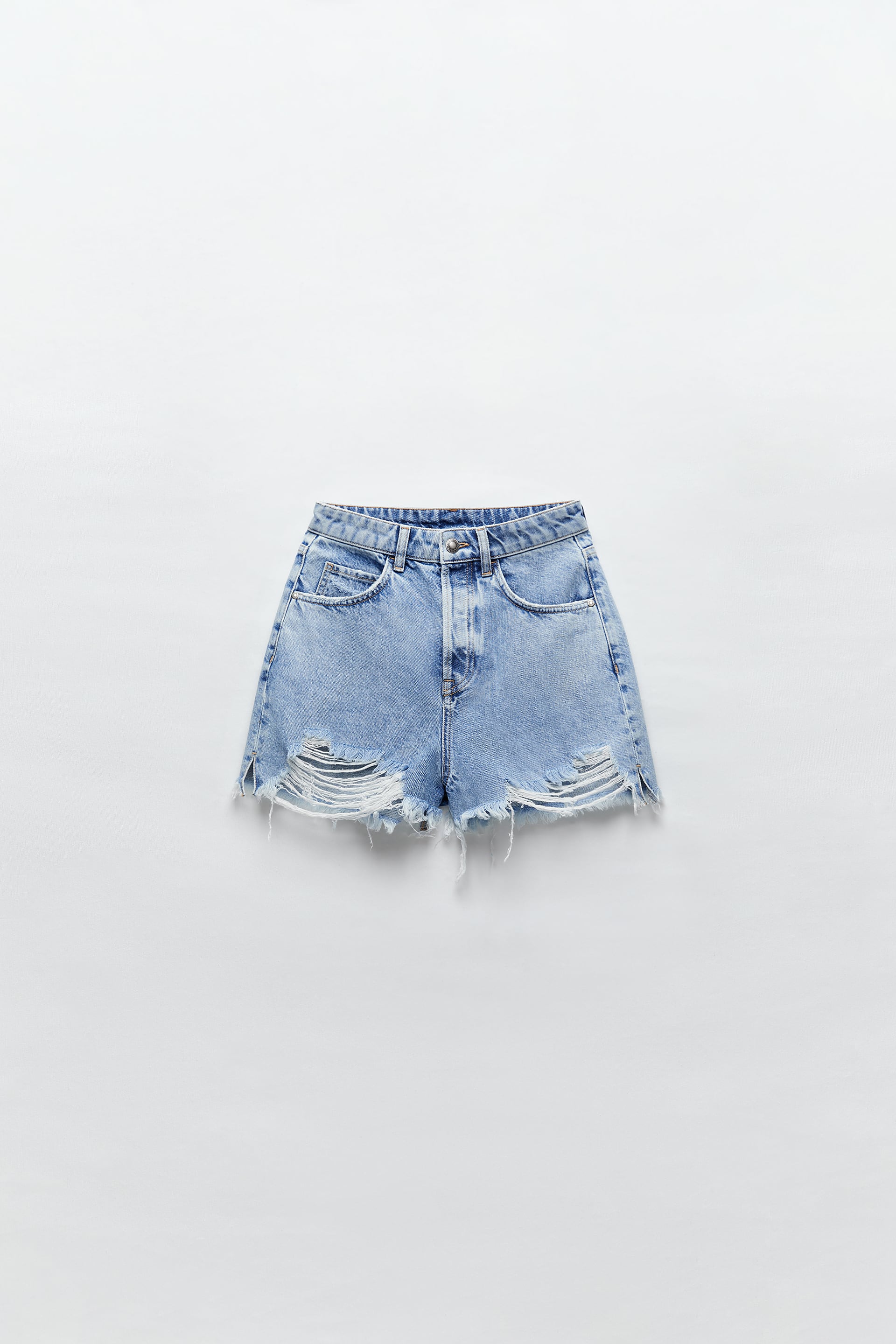 These fit so, so well. High rise, not too loose on the waist, comfy on the butt, not too tight in the legs, and a great length. Everything you could want in a pair of jean shorts! I am only returning them because I have like four pairs of jean shorts and I was hoping these would be much different but they're really pretty similar to pairs I already have.
I bought these to wear to an upcoming special occasion and they're super cute but just don't look right with the dress I plan to wear, so I'm going to return them. Bottom line, they're not totally my style, and I wouldn't get much wear out of them, so they're going back. But they are cute and comfy, and true to size.
***
Have you made any fun purchases lately?
xoxo