image via Gal Meets Glam
I'm so excited to head to San Francisco and Napa Valley / Sonoma for my 21st birthday in August with my mom. We've been planning on a trip to Napa for my 21st for years now, and I can't believe that year is finally here! The last time my mom and I went on a trip just the two of us was in 2016 to
New Orleans for my senior year spring break
. It was seriously one of the most fun trips, and New Orleans could not have been a more perfect city for my mom and I to visit. I can't wait for this next girls trip!
We are flying out to San Francisco and spending roughly two days there before venturing out to wine country where we will spend three nights in Sonoma (at the chicest place I've ever seen), and our last night in Napa (so we can go to the Chandon winery on the last day!).

I've been to California a couple of times, but I barely remember those trips because I was little. Our family went to San Francisco once when my cousin's lived in Half Moon Bay, and the Los Angeles area another time when we visited Disneyland. So... I guess technically I've been to California, but not really!! I need your help!
We are starting to plan out our itinerary, and I would love any and all recommendations for San Francisco, Napa, and Sonoma! Here's what's on my list so far (but I would love to know your favorite spots if you're from the area or have visited before!):
MR. HOLMES BAKEHOUSE
// Okay, DUH, of course this is on the list. You guys probably know I am the biggest donut fan ever, but the rest of the pastry department is not an exception to my liking either. I can't wait to visit this cute (and very
Instagram-worthy
) spot for a donut or
cruffin
!!!
CHINATOWN

//

I have heard Chinatown in San Francisco is really cool, so I would love to hear if you have any specific recommendations in this part of town!
THE PRESIDIO
// Obviously I'm going to need to check out the Golden Gate bridge!! I've read that this is one of the best parks to do so. Is this true?! Where can I find the best views?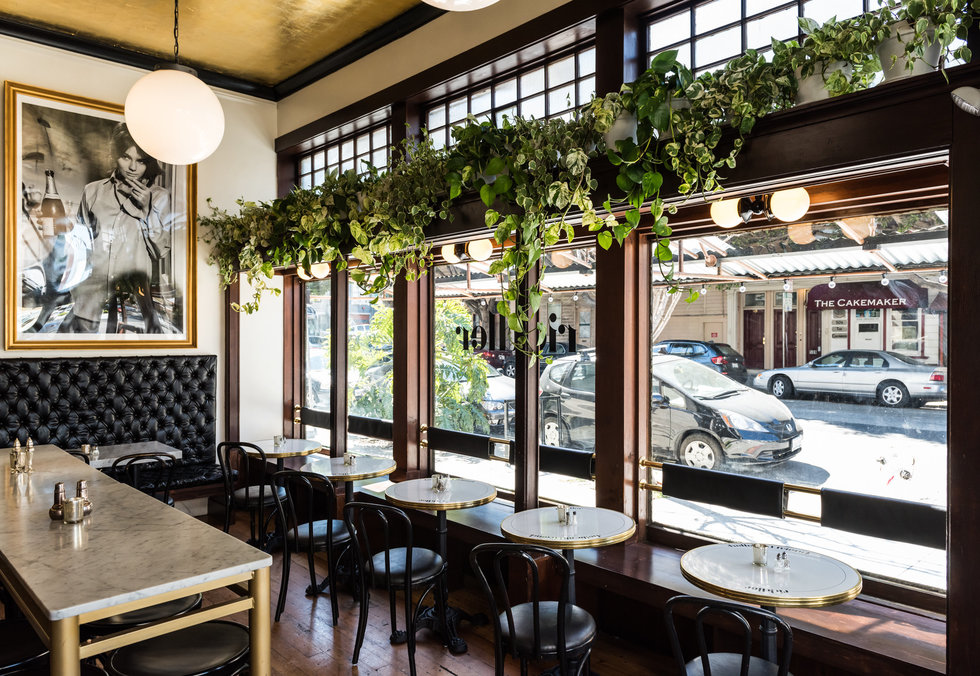 THE RIDDLER
// ...aka the chicest champagne bar in San Francisco. Of course I want to go! I think it would be fun to grab a drink here either before or after dinner somewhere nearby.
FERRY BUILDING MARKETPLACE
// One of my favorite places in Milwaukee is the Public Market, and I remember visiting
Seattle's Pike Place Market
a handful of years ago when we were there, so I am definitely interested in checking out the Ferry Building! It was also
recommended by Julia
to stop here while walking along the Embarcadero.
Like New Orleans, I'm sure we will ride the street trolley as our go-to mode of transportation in addition to walking!
Of course I've also heard about Alamo Square Park and the Painted Ladies, but that doesn't really interest me... I know I want to do a few of the touristy things (as clearly portrayed above), but after visiting Notting Hill a couple of times in London and exploring different areas of Venice, I'm not dying for more colorful houses (is that bad?).
NAPA + SONOMA
DOMAINE CARNEROS
// This winery looks so beautiful! It almost reminds me of Versaille?
DOMAINE CHANDON
// We are heading here on our last day! Chandon is such a classic name that I feel like this is a must-do.
BOON FLY CAFE
// A few different bloggers have recommended this and it looks not only very, very cute but delicious as well! I definitely want to try this spot for breakfast or brunch one morning.
There are so many amazing restaurants and wineries around the Sonoma / Napa area that I don't know which one's are the best of the best!!
So... where do I need to go?!
xoxo