So... I had an extremely busy week. Tomorrow is homecoming for my school, meaning this past week was spirit week. Every year we have something called Dash-A-Thon on the thursday preceding homecoming. Dash-A-Thon is one of my favorite days of the whole year because we raise a ton of money for the school and then walk 7 miles on Thursday! It's fun to see everyone dress up and I can definitely say that you don't know what it's like to have glitter in your hair until you go through a Dash-A-Thon... I think I shampooed 3 times last night? Anyyywhoooo.... I figured what better to share today than my homecoming dress for tomorrow!! My date and I will be twinning in all J. Crew everything (#blessed)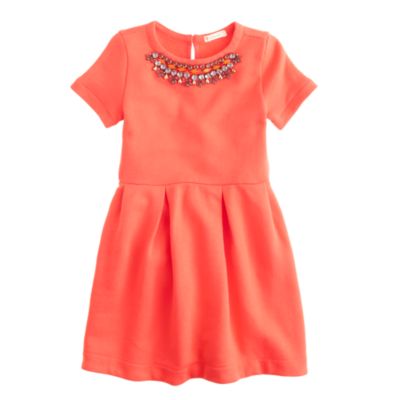 I am usually a 2/4 in J. Crew and I ordered a size 16 in this dress from
crewcuts
... Um, I was 99% sure I wasn't going to be able to breathe when I put it on but I ordered it anyways, and not only does it fit, it's
big
. I probably could've gone for the 14! It doesn't fit awkwardly and I'm utterly impressed.
I have to admit it's a little strange that I'm wearing a crewcuts dress to hoco, but honestly, I don't care that much considering how cute it is! Seriously, I'm going to shop crewcuts more often.
Do you ever shop the kids section?
I'm heading to Chicago today for a French field trip to a French restaurant and a tour of some of the exhibits at the Art Museum! Have a great weekend!
xoxo